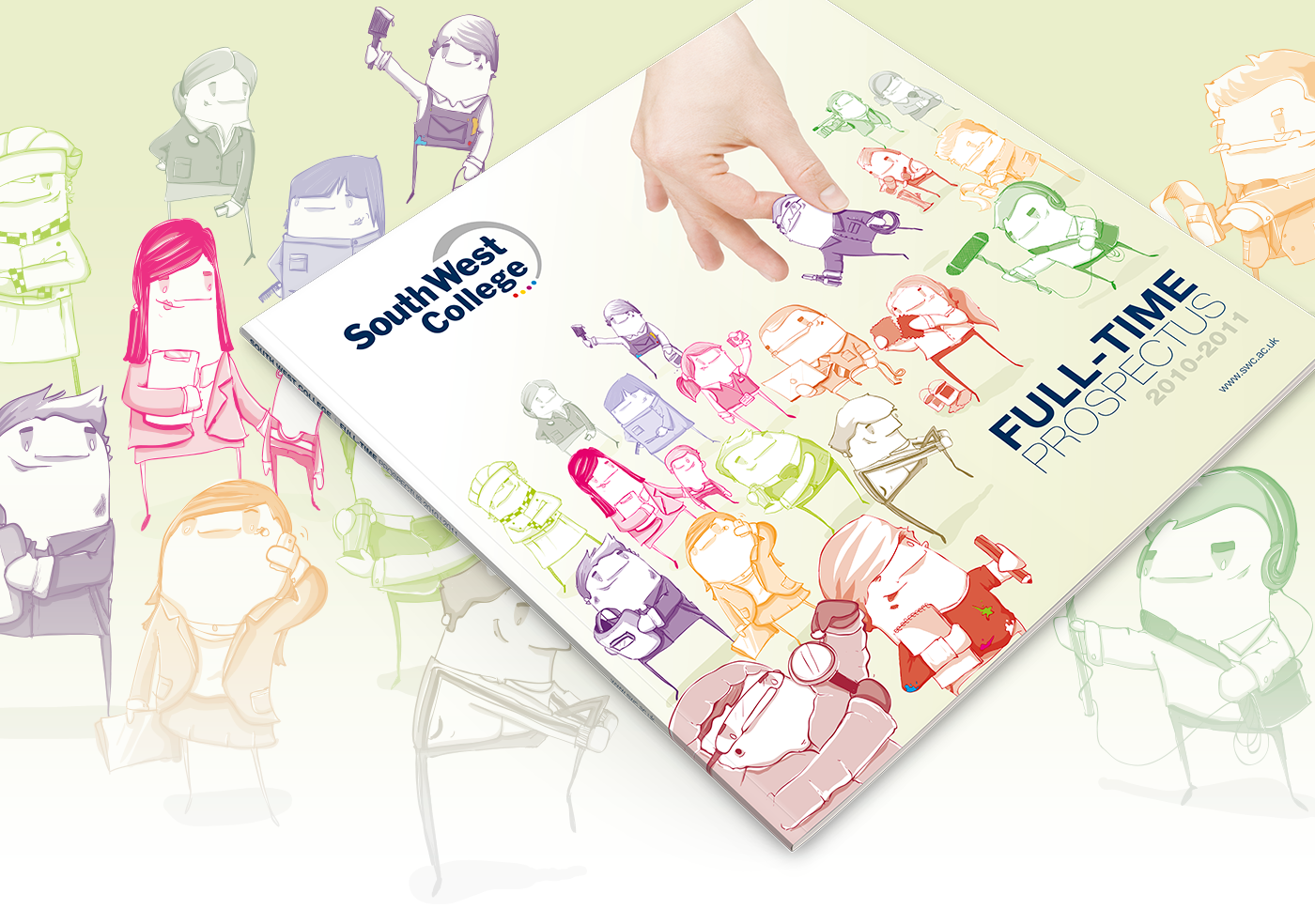 Character Concepts & Editorial Design
South West College needed something a little different for it's Full-Time

Prospectus, so we created unique character designs in vibrant colours and a distinct style to enhance the qualities of what it's like to study at South West College.

The inclusion of degree courses, meaning students can study closer to home, along with already extensive course listings meant that this prospectus had to be extra special in not only educating those wishing to study but enticing them to choose South West College.

Each character design depicted life as a student and served as a visual lead in to each of the different sections, plus by keeping a very distinct style running throughout the project, we can create a familiarity which can be transposed into other media.